Working Gloves
Welcome to the leading Pakistani manufacturer of protective gloves. "DEL" offers you a complete range of gloves for all fields of use:

We produce all kind of industrial leather working gloves, such as welders, drivers, rigger gloves, PVC Coated gloves; vinyl gloves; cotton gloves.
Working Gloves in Double palm re enforcements , Split leather printed in beige color and enforcement in brown color , Size 11 Inches , Rubberized with gray drill
Welding Gloves
w-1013
Made of full split leather
w-1015
Made of full split leather
W-104
W-105
W-106
W-107
W-108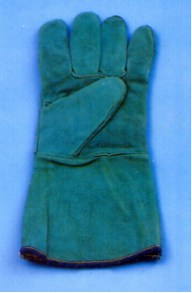 W-111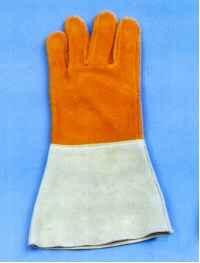 W-112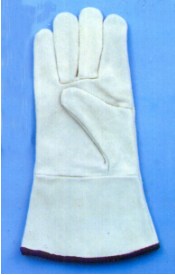 W-113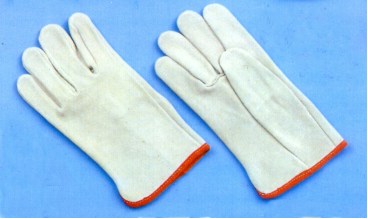 W-114
Split Leather Drivers Glove , also available in Top grain cowhide leather.
THE LEATHER MENUFACTUREING AND EXPORTING COMPANY can provide you all kind of leather,
We Specially can provide you Safety Gloves like, welding gloves ,working gloves,fancy gloves and Apron in all colour, size ,quantity and quality. Besides We can supply you finished leather in Cow,Bufflaw,Sheep and Goat...... in all colour ,size ,quality and quantity.. we can also supply Hide,Side,Grain and split leather in different size , colour and quantity..
Golf Gloves | Batting Gloves | Motor Bike Gloves | Riding Gloves | Driving Gloves
Police Gloves | Cycling Gloves | Dress Gloves | Cross country Gloves | Boxing Gloves
Goal Keeper Gloves | Moto Cross Gloves | Summer Gloves
Weight Lifting Gloves | Working Gloves | Winter & Ski Gloves
| Home |
Leather Gloves | Soccer Balls | Leather Jackets
Buyer's designs are cordially welcomed.
For prices please contact us:


E-mail: info@del.com.pk