Boxing Gloves
manufacturers and exporters of fine quality Boxing & Martial Arts Equipment including (Gloves, Head Guard, Focus Pad, Thai Pad, Punching Bags, Shorts & Uniforms etc.) are available in most competitive prices.
Boxing glove available in Cowhide,Goat , PU
bg-1 Regular (Velcro) boxing glove
bg-2 American boxing gloves
bg-3 Supreme boxer glove
bg-4 French boxing mitts
Available in all sizes and weight including small sizes for kids
Boxing Gloves
Made of Leather Pre-shaped foam Padding
Color: Red, Blue.
Sizes: 8oz 10oz, 12oz, 14oz, 16oz
Logo printing avilable.
Professional boxing gloves
Blue boxing gloves made of Leather with Elasticated wrist Covering with laces.
Color: Red, Black, Blue.
Sizes: 10oz, 12oz.
Sizes: 10oz, 12oz, 14oz, 16oz
with your logo imprint
Boxing Mitts

bmg-2 Bended
bmg-1 Cut Finger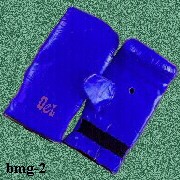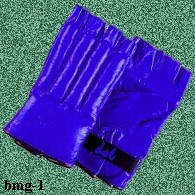 with your boxing club logo
Picture yourself in same brand used by the greatest champions of boxing in .
Grappling Gloves Punching Bags and Boxing Supplies. Womens pink boxing gloves, personalized with the name also avilable.
Along the way we've set even more good examples with it's training martial arts equipment line. Our training equipment Boxing Clothing punching bags kick boxing provides you with the best in performance and comfort. When you've got to have the best, you've got to have DEL ...
Golf Gloves | Batting Gloves | Motor Bike Gloves | Riding Gloves | Driving Gloves
Police Gloves | Dress Gloves | Cross country Gloves | Boxing Gloves
Goal Keeper Gloves | Moto Cross Gloves | Protective Gloves
Weight Lifting Gloves | Working Gloves
| Home |
Leather Gloves | Soccer Balls | Leather Jackets
Buyer's designs are cordially welcomed.
For prices please contact us:


E-mail: info@del.com.pk