Batting Gloves
DEL batting glove, a unique combination of innovation, quality, and on the field performance testimonials has clearly established the 'DEL' brand name as the overwhelming choice for all levels of softball & baseball, from introductory T-ball to the Major Leagues. Featuring gloves for many different positions ...
BTG-775

batting glove

BTG-775 Back view of batting glove

Baseball Glove

Spotless Soft Quality Leather batting glove.

Precise in Size.

Spandex or Lycra on the back of glove.

Batting gloves Durable in field.

Available in Goat, Sheep & Cowhide Washable or Synthetic Leather in variety of Colors.

SIZE: Batting glove avilable in all Sizes Adult & Youth.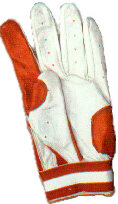 Btg#771
Premium cowhide/ sheep leather. Lycra finger gussets for ventilation and flexibility. Full palm pad. Extra wide wristband. Pairs available in black/brown/white only with custom logo imprint.
Each baseball glove features high quality materials and construction at value prices. Featuring batting gloves recommended specifically for outfield
B-2
B-5


We would like to build a strong relationship with your organization.
We can supply you these batting products in very competitive prices. Please visit our website to watch our wide range of gloves for batting.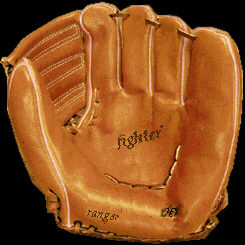 Golf Gloves | Batting Gloves | Motor Bike Gloves | Riding Gloves | Driving Gloves
Police Gloves | Cycling Gloves | Dress Gloves | Cross country Gloves | Boxing Gloves
Goal Keeper Gloves | Moto Cross Gloves | Summer Gloves
Weight Lifting Gloves | Working Gloves | Winter & Ski Gloves
Buyer's designs are cordially welcomed.
For prices please contact us:


E-mail: info@del.com.pk




We are pleased to introduce ourselves that we are especially producing of all kinds' baseball batting gloves, baseball jackets, fielder gloves, catcher gloves and all sorts of baseball and batting gloves. We have been dealing in this field of batting gloves for the last many years and gained much experience during this period. We have installed the modern machinery and using the latest technique in our manufacturing units. Looking for batting gloves and baseball & softball mitts to be sold at several of your batting cages? Please contact us for more information.