Leather Jackets
| Back | Leather Pants |
Please take time to browse through the pages of our Online Sample Collection...
Since 1989 Dexterous Export line has built its reputation as the Leather Experts by consistently offering the highest quality leather products at the best value. We presents fine leather garments and accessories that are an uncompromising combination of the finest leather, the most innovative processing techniques, and the latest fashions from all over the world.
Behind the success of the company there are mainly research and understanding of different markets, great professionalism of the personal and a strict quality control as regards
The Tannery products.
Our new combination of Asian and European allow the manufacturing, Designing and Patterns of high quality articles in little time and low cost

| | |
| --- | --- |
| j-32 | j-33 |
Cutting & Checking :This is complemented by the guarantee of a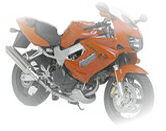 Fusing Interlining, Button & button holing and Stitching wide spread, rapid and organized customer service, Checking, Press and Packing ...
We hope you will enjoy doing business with us . Here are our few ,Models from a vast variety of our Leather Collection.
| | |
| --- | --- |
| j-34 | j-35 |
| | |
| --- | --- |
| j-36 | j-65~66 |
| | |
| --- | --- |
| | P-1 |
We can copy designs exclusively for our valued customers from their own designs also. For Prices and details please contact us by E-mail, Fax, Phone, or even by sending letter to our postal address. We are always at your service all the Time.

---
| Home | Leather Gloves | Leather Belts | Soccer Page | Motorbike gloves | Motorbike bags | Dress Gloves
Buyer's designs are cordially welcomed.
For prices please contact us:


E-mail: info@del.com.pk