Riding Gloves

Riding Gloves in Cow/Goat skin.


Available in all sizes...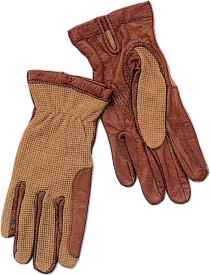 RD-680
| | |
| --- | --- |
| | RD-673 |
| RD-676 | |
We firmly insist the goal of pursuit excellent at all levels of our operation, to pursue a never ending quest, for improved manufacturing efficiencies necessary to achieve beyond disputed levels of quality. We are inspired by "innovation" to the benefits of our customers.
Riding Gloves
Page 1
Page 2
Page 3
Page 4
Page 5

Golf Gloves | Batting Gloves | Motor Bike Gloves | Riding Gloves | Driving Gloves
Police Gloves | Cycling Gloves | Dress Gloves | Cross country Gloves | Boxing Gloves
Goal Keeper Gloves | Moto Cross Gloves | Summer Gloves
Weight Lifting Gloves | Working Gloves | Winter & Ski Gloves


| Home |
Leather Gloves | Soccer Balls | Leather Jackets
The production of all the products is undertaken with the best-imported materials that are fully guaranteed. All the products are produced with the most modern techniques and equipment at several stages of production. The most experienced and competent professionals individually check the products. Hence there is no compromise on quality and performance. Further we are specialist in horse riding equipments,
Mini chaps made of Synthetic leather
Mini chaps made of Neoprene
Mini chaps made of Split leather
Mini chaps made of Suede leather
Mini chaps made of real leather
Fringed chaps made of every thing
Bell Boots
Saddle pads and every thing of horse riding.
Riding gloves and different types of gloves.
Buyer's designs are cordially welcomed.
For prices please contact us:


E-mail: info@del.com.pk
OTHER PRODUCTS.
gloves premier, riding gloves, horse gloves, equestrian gloves, horse riding gloves, gloves riding, premier gloves , gloves equestrian gloves horse riding