MotorBike Bags Page 2

DEL manufacture premiere of motorcycle sport and touring luggage.


Motorcycle bags available in Split Leather and Cow hide.


Excellent value for your money....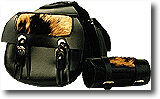 Motorcycle Fender Bag Motorcycle Tank Bag Hard Bags Motorcycles Saddle Bags Motorcycle Motorcycle Luggage Saddle Bags Back Packs Motorcycle Luggage Bags motorbike bags are available at very reasonable prices ...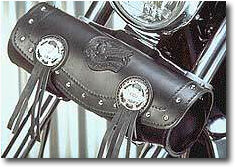 Two Zipper Leather Waist Pouch with adjustable waistband.
We also carry Motorcycle Fender Bag Motorcycle Tank Bag Hard Bags Motorcycles Saddle Bags Motorcycle Motorcycle Luggage Saddle Bags Back Packs Motorcycle Luggage Bags motorbike bags
| Page 1 | Motorbike Bags | Leather Jackets | Leather Belts | Pick from Catalog |

Golf Gloves | Batting Gloves | Motor Bike Gloves | Riding Gloves | Driving Gloves
Police Gloves | Cycling Gloves | Dress Gloves | Cross country Gloves | Boxing Gloves
Goal Keeper Gloves | Moto Cross Gloves | Summer Gloves
Weight Lifting Gloves | Working Gloves | Winter & Ski Gloves


| Home |
Leather Gloves | Soccer Balls | Leather Jackets
Buyer's designs are cordially welcomed.
For prices please contact us:


E-mail: info@del.com.pk