Leather Soccer Ball made of Genuine Leather

Feel the difference ...


Leather Soccer Balls made of Genuine Cow hide.


Available in size 4 & 5 genuine leather.


Entirely hand stitched leather ball.


Classic Black and white leather panels


Excellent value genuine leather ball for your money ...
We are leather soccer ball composite Manufacturing and Export oriented company in the field of Leather Goods.
Click here to order Now!

Our company aiming to produce high quality soccer ball products genuine leather ball on competent and economical prices. We are engaged in the genuine leather market by the last couple of decades to provide valuable services in the above mentioned natural leather ball . We also guaranteed our soccer ball services to be very perfect and timely delivery of your natural leather ball orders. Moreover we have a very strong quality and control system to manage high standard football production all time.
| | |
| --- | --- |
| Antique soccer ball brow 18 panel available with custom logo printing. | Antique Soccer balls 18 panel made of brown retro leather. |
| Vintage soccer ball , brown , 12 panel, this antique leather ball is made of genuine leather. | |
| | |
| | |
| | |
| | |
| | |
| | |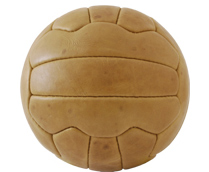 antique soccer ball made of leather, 18 panel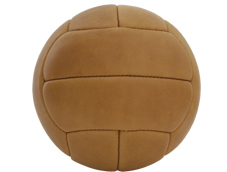 antique Football made of leather, 12 panel






| Match balls || Training Balls || Pro Training Balls || Promotional Balls || Indoor Balls |
| Volley Balls || Rugby Balls || Hand Balls || Basket Balls || Mini Balls || American Football |
| Catalog..|| Punching balls || Soccer kit || Track Suits || Specifications |
| Flag Ball || Goal Keeper Gloves ||Soccer Accessories |
| Custom logo printing || Genuine Leather Soccer Ball |
Buyer's designs are cordially welcomed.
For Prices Please contact us:


E-mail: info@del.com.pk